Body oils are always greasy
Right now I'm in the bathroom for a long time in the mornings. I take a mini vacation by oiling myself from head to toe. My skin is dry all over my body from winter. My neck is tense. I'm getting older and I need time for myself.
An oil massage is good for me. I use the "Island Oil" that Marlene from MarlMare sent me. The scent of KuiKui nut, argan and neroli makes me addicted. I don't just smear myself with it, I celebrate every inch of my body. I discover new moles, small veins, wrinkles. This is me. After fertility treatment, pregnancy and metabolism treatment, I'm finally at peace with myself. My skin is glowing. My insides too.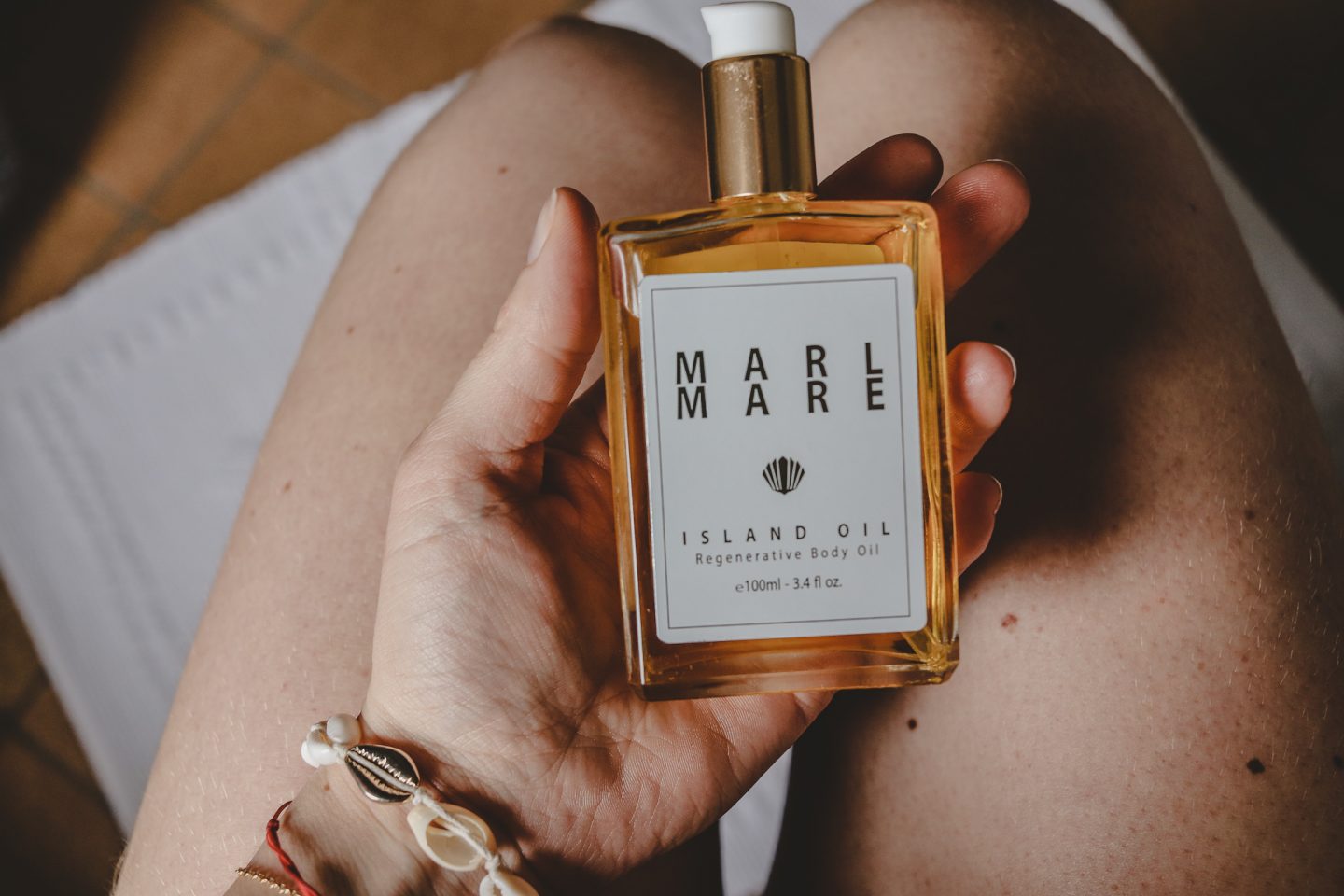 MarlMare's philosophy is "totally Lexi": the sentence alone "Our happy place is the sea" caught me immediately, even if I haven't stood on a surfboard for four years. The products contain only natural, vegan ingredients and are manufactured without animal testing in a family business in southern Germany. 5% of sales go to Oceanic Global, an organization that is committed to sustainable environmental protection.
On the body, I am totally generous with oil. However, I am hesitant about facial oils. Above all, I always think that oil is only good for the skin in winter. Marlene was able to competently answer all of my questions on this topic. More about this in the interview with the 30-year-old Berliner!
Dear Marlene, you are an oil expert. Why can you use face oils not only in winter, but also really well in summer?
Oils are appropriate in every season, but you should change the oil depending on the temperature and weather conditions. For example, in winter a heavy oil such as argan oil, which is absorbed more slowly and offers more protection, and in summer a very light or so-called "drying oil". These are absorbed into the skin particularly quickly. These include pomegranate seed or evening primrose oil.
What can I do so that I don't shine like a bacon rind after use?
It is important to always apply the oil to slightly damp skin. This creates an emulsion and the oil is absorbed faster and deeper. If you apply it to completely dry skin, this feared greasy film often remains.
For example, you can just apply squalene, an odorless oil, mostly derived from olives, which is absorbed very quickly due to its very small molecular structure and leaves the skin feeling silky.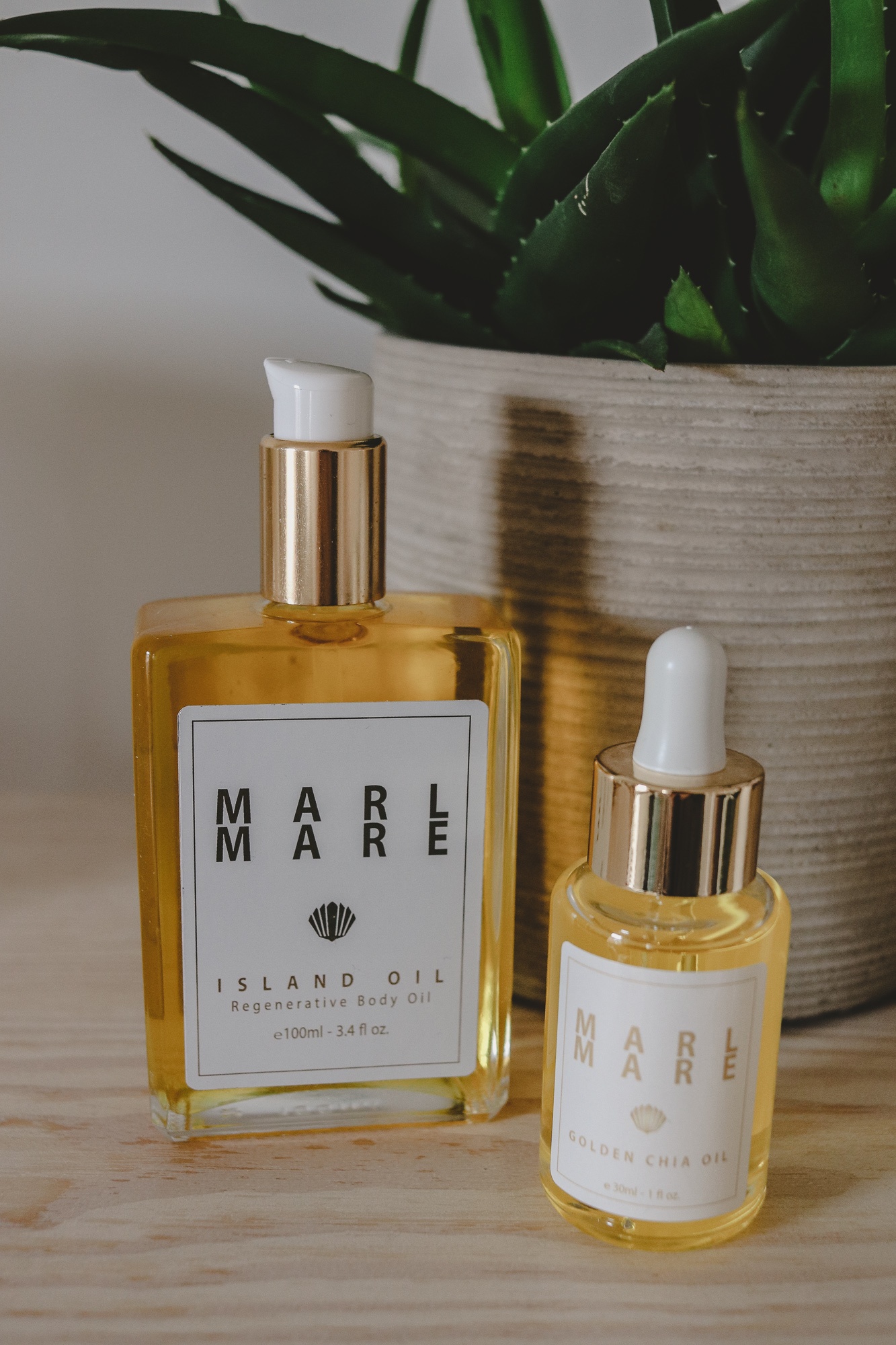 I also had exactly this "fat film experience". Thanks for the tip! How can I even find out that my skin really needs oil care?
Oils can penetrate into much deeper layers of the skin than a cream, for example, because it has a larger molecular structure. Therefore, I can recommend a face oil to every skin type. Depending on the fatty acid profile, there is a suitable oil for every skin type. So whether you have mature, dry or oily skin: oils are always good. With essential oils you can even intensify the effects of the carrier oils.
Please step-by-step: How do I properly apply a facial oil so that it can develop its full effect?
It is best to apply it to facial skin that is still slightly damp from washing or showering. Or you spray with a facial tonic beforehand and then massage it in in circular movements, then the blood circulation is immediately stimulated. As already mentioned, the connection with the water forms an emulsion and the oil can be absorbed into the skin much better and faster.
And how do I best integrate an oil into my daily care routine?
The general rule: "From easy to difficult." So the oil should come after the toner and serum. If you also use a cream, such as sunscreen or tinted day care, this comes after the oil, as creams are "heavier".
Ui, I get a lot of pimples from just listening! What ingredients should I look out for if I tend to get blocked pores and blemished skin too quickly?
For blemished skin, you should primarily use anti-inflammatory oils, such as jojoba oil, the structure of which is very similar to the skin's own sebum and thus regulates it. Chia seed oil with zinc and vitamin B3 works great against redness and light impurities.
Another good oil is, for example, tamanu oil, which has a strong regulating and healing effect, as well as antibacterial and essential oils such as tea tree oil or lavender. A distinction must also be made between, for example, dry skin and impurities or oily skin and impurities.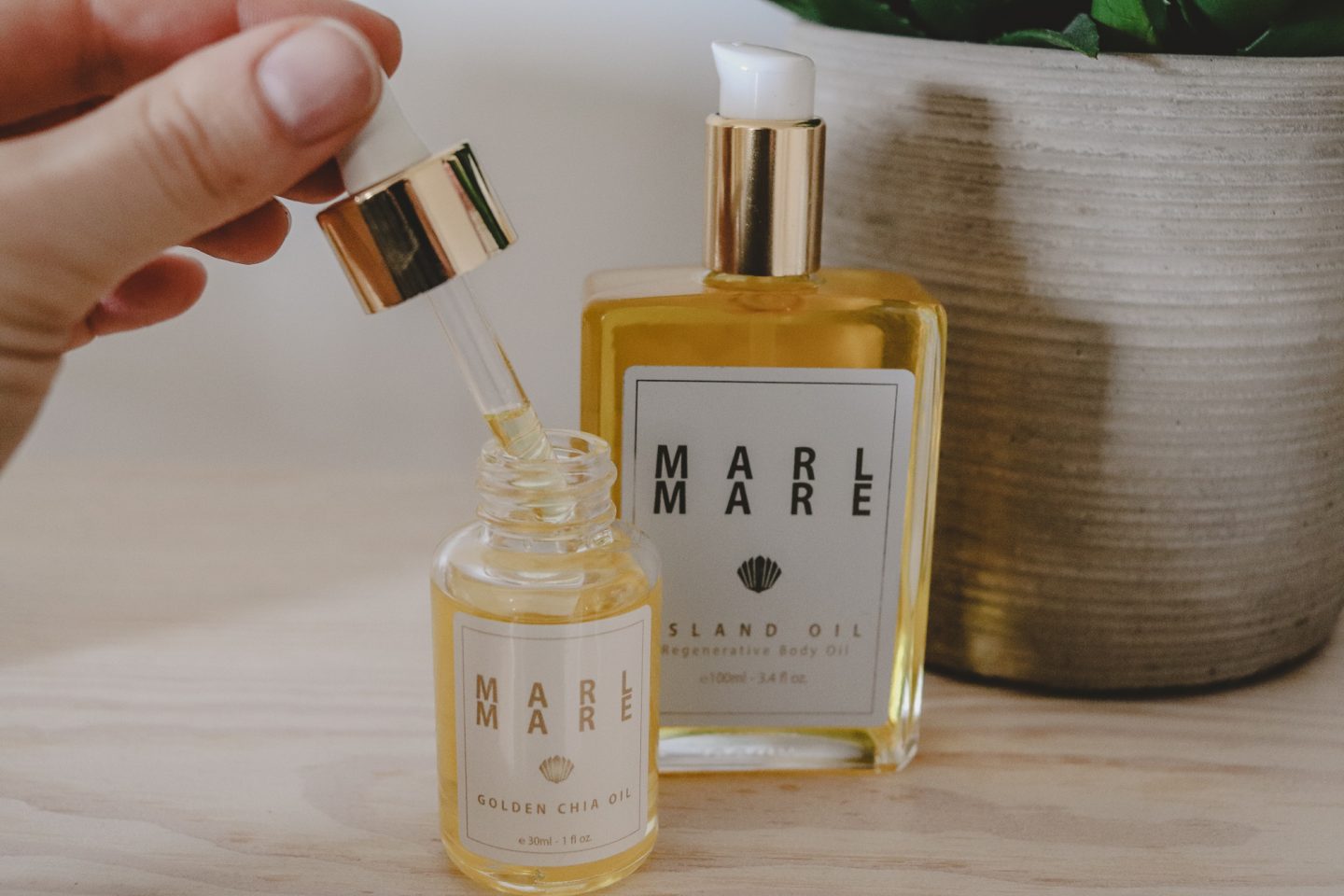 I will soon be 41 years old. Skin aging is my topic. Which oils have an antiaging effect?
There are quite a few. Pomegranate seed oil is great. Cacay oil, which contains a lot of natural vitamin A (retinol), or wild rose oil. All oils that are high in antioxidants, vitamins A and C are great. This together with a daily facial massage and et voilà - you have a great anti-aging effect!
Which oil is your personal favorite and why?
I love chia seed oil because it is a great all-rounder for all sorts of skin problems, is quickly absorbed by the skin and does not irritate the skin.
Thanks for the interview, dear Marlene!
Transparency: As part of this interview, MarlMare provided me with three products for testing: Vitality Elixir, Vitality Oil and Island Oil. Thank-you!