Speak Up - July 14, 2020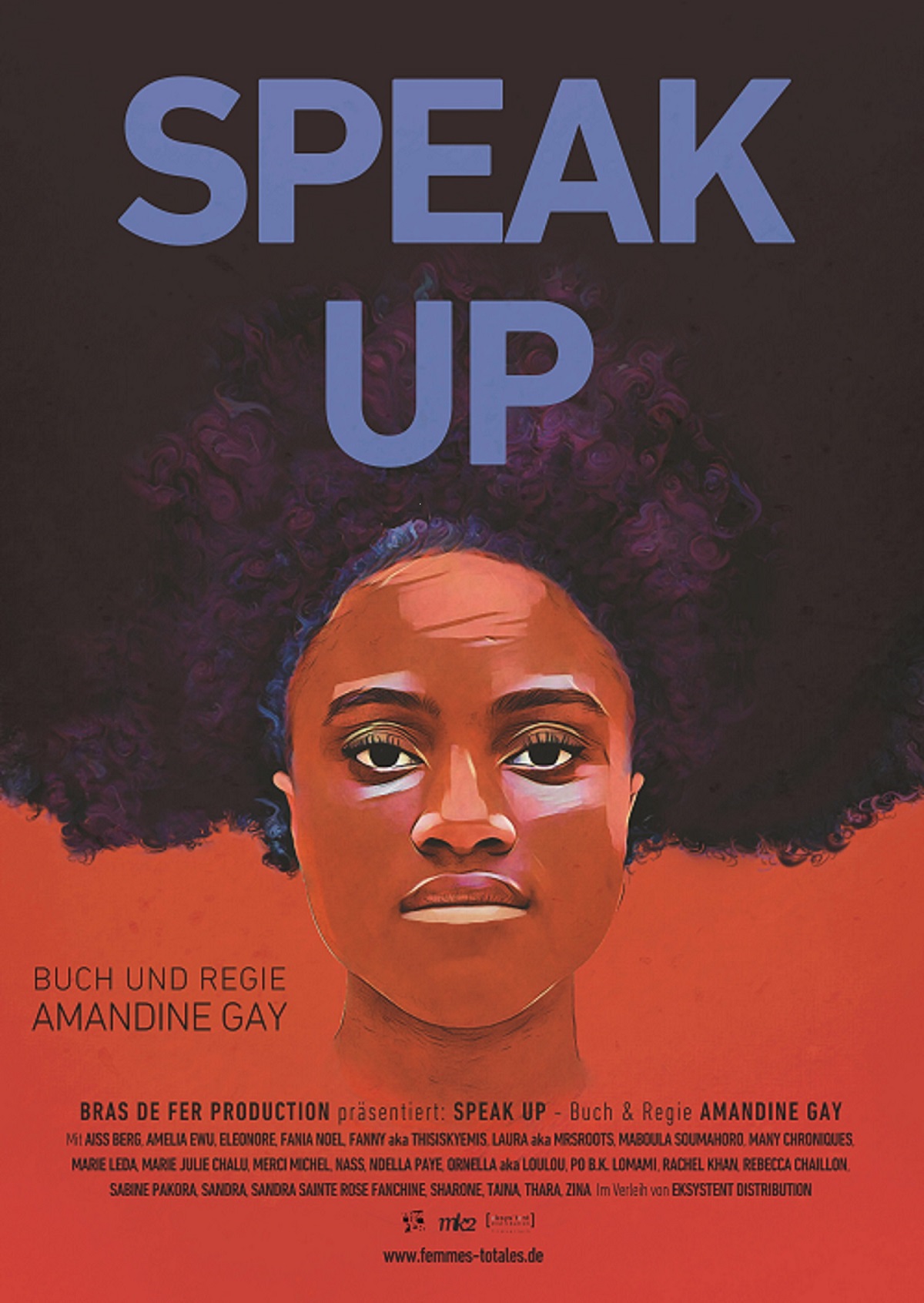 Film + conversation
- Topic: group-related misanthropy

- When + where:
ATTENTION: This event, planned on March 24th, 2020, will be postponed to July 14th, 2020 due to the corona pandemic
at the IG – Café Indigo (hall in the rear building)
-> InitiativGruppe e.V., Karlstr. 50, 80331 Munich (MVV: subway "Königsplatz" or "Stiglmaierplatz", tram "Karlstraße")
An event as part of the International Weeks Against Racism.

After the movie Buffet + Discussion with professionals and audience - as guests are requested:
Jane Sophie Zionkoe & Linda Mensah, both active members of the Afrojugend Munich
Tina M. Garway, educator. Member of the board of the Network Racism and Discrimination-Free Bavaria e.V. and the Farafina Institute e.V .. Also active member of the Pan-Africanism Munich e.V.
Moderation: Naomi Lwanyaga. She is currently doing her Masters in Global Studies at the University of Leipzig and gives workshops on racism and discrimination for the Pedagogical Institute.
Admission (including buffet) free - registration for groups in the JIZ requested (089-55052150 - [email protected])!
Information about the film: "Speak up"

Documentary, France 2017, 122 min, with German subtitles, FSK: from 12 years (recommended age: from 14 years)
Through SPEAK UP, European black women raise their voices: The film focuses on the collective discrimination experienced by black women and the struggle to adopt the generally applicable narrative: To define for yourself what constitutes a black female perspective! Director Amandine Gay lives in Montreal and is an activist, journalist and Afro-feminist filmmaker. After graduating in communication studies, she began studying at the Paris Conservatory of Performing Arts. She has been working as a screenwriter since 2012. SPEAK UP is her directorial debut. SOURCE: www.femmes-totales.de